Published on09/10/2018 6:05 am
Redwood hot tubs were initially the most favored choice for hot tub users especially in the California. However the 2000 year old redwood plants have started to disappear due to growing demand. Efforts are now made to harvest and protect the large & magnificent redwood trees which were once seen in the west coast rain forests of the nation. Redwood Hot Tubs are still available, but in limited numbers that are normally made from small sized farmed varieties.
The artificially grown or cultured Red Woods are not as efficient as their giant parental species. The magnificent and giant redwood trees were once perfect for construction of hot tubs. They can resist decay and rot due to a very small and firm ring pattern. However, the smaller harvested redwood trees lack these properties and are proven to be less efficient in the long run. With large ring structure, they are more likely to decay fast. The hot tub industry has therefore switched to other alternative material for giving
Read More
Published on07/05/2018 1:39 pm
Ofuro Tubs – Japanese Style Small Bath Tubs
People have always preferred to include bathtubs in their daily lives to relax and soothe, but more the benefits of Ofuro tubs are coming to light homeowners have started to think about adding in this holistic Japanese bath ritual in every possible way. With a wide range of styles and materials to select from and the options of custom fitting a tub to any bathroom layout, Ofuro tubs are becoming an ideal choice for everyone.
An Ofuro tub is not all about a relaxing bath. Keeping up with the age old tradition, these Japanese style tubs are designed to use after you've taken a shower – no use of shampoos or soaps in an ofuro tub. Instead, you can put natural oils or mineral salts in this tub to enjoy a natural deep soak and be in a contemplative mood.
The Ofuro tubs are found to be twice as deep as standard European or North American tubs, allowing you to immerse in up to your chin for enjoying a thorough soak in the soothing warm water. They are
Read More
Published on03/28/2018 7:32 am
Do you like to have a deep soak with a heavenly feel in a tub filled with warm, comforting water, but don't have enough space in your bathroom for a large American or European style bathtub? Despite your small size bathroom, you can still have a balanced spiritual bath experience just like the Japanese do with Ofuro Tubs.
Japanese traditional bath includes Ofuro tubs that are perfect for installing in your small bathroom. These bathtubs are no doubt a space-saving option for getting a purely relaxing soak away from daily stress without using a large space of your bathroom. The Ofuro tubs are small yet deep barrel-shaped bathtubs that can sit in little available space of your bathroom while allowing your body to merge completely up to the neck for a highly relaxing, refreshing experience.
Unlike general tubs, Ofuro tubs assure a daily treat of intense soaking for your body coupled with steam/ humidity, air, water, and earth. Your bath will be invigorated by four natural elements; the
Read More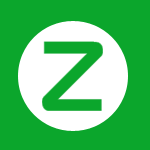 Northern Lights Cedar Tubs