Published on03/28/2018 7:32 am
Do you like to have a deep soak with a heavenly feel in a tub filled with warm, comforting water, but don't have enough space in your bathroom for a large American or European style bathtub? Despite your small size bathroom, you can still have a balanced spiritual bath experience just like the Japanese do with Ofuro Tubs.
Japanese traditional bath includes Ofuro tubs that are perfect for installing in your small bathroom. These bathtubs are no doubt a space-saving option for getting a purely relaxing soak away from daily stress without using a large space of your bathroom. The Ofuro tubs are small yet deep barrel-shaped bathtubs that can sit in little available space of your bathroom while allowing your body to merge completely up to the neck for a highly relaxing, refreshing experience.
Unlike general tubs, Ofuro tubs assure a daily treat of intense soaking for your body coupled with steam/ humidity, air, water, and earth. Your bath will be invigorated by four natural elements; the
Read More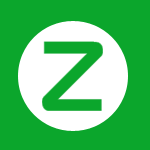 Northern Lights Cedar Tubs