Published on08/10/2018 11:19 am
Do you want more out of a hot tub? If yes, you should invest in aqua therapy hot tub. Until now hot tubs were limited in their capability to allow movement. In fact, the aqua therapy hot tub has additional dept that makes it ideal for aqua therapy.
Obviously, you can enjoy exercise in a hot tub and take advantage of its benefits. Their specially designed aqua seat arrangement opens up the remaining of the hot tub that allows you to enjoy a comprehensive range of aqua aerobics. Your entire body can float in the hot tub effortlessly. You can do simple swimming exercises like treading water.
However, the advantage of the aqua therapy hot tub is that it can be installed in different locations than no other plastic tub or spa. Just imagine trying to fit a 5 foot tall plastic spa into a fitness room in your room. Literally, you'd have to tear open the house to get the tub in.
However, Northern Lights aqua therapy tub is manufactured from western red cedar using their exceptional cooperage
Read More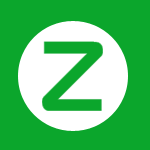 Northern Lights Cedar Tubs