Published on07/06/2017 11:27 am
What are Wood Burning Hot Tubs?

Wood burning hot tubs are hot tub enclosures made of fine quality wood materials for providing people ultimate luxury and relaxation in a rustic way. These tubs offer a traditional bath experience and look aesthetic when placed in a spa, club, garden or home. They have a timeless appeal and can be large enough for a group of people who want to have a natural warm treat in a cold weather condition. The wood fired hot tubs come in different sizes and with external or submersed sauna heaters. Each of them provides a classic way of healing touch that has been enjoyed by global population for centuries. With quick to install ability and simple operational features, these hot tubs allow people to live life with luxury of deep soak and warm relaxation at every possible hour.
Wood-fired hot tubs - Great Choice for Soaking Pleasure
The more traditional version of hot tub is the wooden hot tubs. They have been successfully replacing the plastic, stainless steel
Read More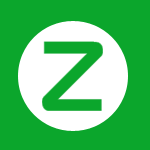 Northern Lights Cedar Tubs