Published on 05/29/2017 8:05 am
There's perhaps nothing more rejuvenating and relaxing like relishing a bath in an outdoor hot tub following a tiresome day at work. When you wish to experience some peace and tranquillity in your home, you can consider installing them. As the jets massage your fatigued muscles, you can unwind in hot tubs & feel absolutely re-energized and rejuvenated. However, with so many options out there finding a trustworthy supplier of the outdoor hot tub can be a challenge.
Here is a list of top 5 outdoor hot tub supplier in Canada
The company has been manufacturing and distributing outdoor hot tubs in Canada since 1990. Weighing as little as 50lbs, their hot tubs are the most portable you can find in Canada. Furthermore, they make some of the most environment-friendly hot tubs on the market at present. Most of their hot tubs available in 3 sizes and feature a patented heat recovery system which keeps energy bill as little as $5/month.
ROTOSPA offer portable outdoor hot
Read More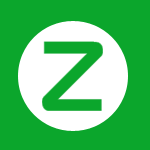 Northern Lights Cedar Tubs