Published on04/10/2017 8:17 am
What are Ofuro Tubs?
Ofuro are "Zen" like bathtubs used for a feel of harmony and well-being with the natural surrounds, probably a sacred landscape or relaxing garden. They are part of Japanese bath ritual since time immemorial. The Ofuro tubs are deep warm soaking bathtubs originated in Japan to maintain spiritual and mental well-being in private places and promote perfect health with efficient circulation. Most of the hot tub users prefer these beautiful and deeper bathtubs as they differ from European and North American style hot tubs. The simple exquisiteness and conventional design paired with extraordinary depth allow the bather unequaled luxury in Ofuro tubs. Made in a wide variety of wood these bathtubs offer warm soaking experience at its best. Traditional, red cedar wood ofuros provide a quiet steaming sanctuary from the mock pressures of life.
How Special Are They?
The structure of Ofuro tubs give bathers a deep chin down soaking experience. It's because they are made
Read More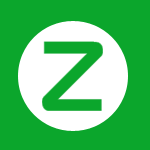 Northern Lights Cedar Tubs