Published on07/25/2018 11:18 am
After a long hectic day at work, what could be better than sinking in your own outdoor hot tub? Outdoor hot tubs not only help you in avoiding a costly spa but also help you in having an improved sleep and fewer muscle aches! Isn't that a great way to have a relaxed life! So are you also thinking of adding a hot tub at your backyard or garden? Then you need to take few things in consideration for buying the right kind of hot tubs!
First of all, before buying a hot tub you need to decide the location where you want to install it at your home. Factors such as electrical hookup, and close access to showers must be kept in mind as there is a great influence of these factors on the location.
Second consideration is the general electrical requirements. Smaller hot tub heaters use 120 volt outlets but the hot tub with larger autonomous unit requires a 240 volt power source along with a hard wire breaker in the electrical panel.
Thirdly, the size of the hot tub! Variety of hot tubs can be found
Read More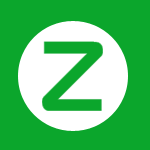 Northern Lights Cedar Tubs